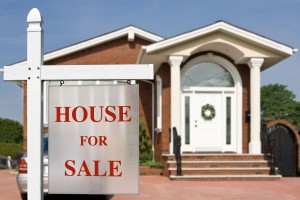 When you think of the Upper East Side of New York City, it's hard not to imagine luxury and a sense of 'having arrived'. High on anyone's list for a desirable neighborhood would be tree-lined streets and avenues, gorgeous and grand apartments, excellent schooling of both the public and private variety, the magnificence of Central Park, luxurious, designer shopping, the safety of doormen at almost every apartment entrance, and once again Central Park. When you are looking for luxury building the Upper East Side has all of this and more.
The Silk Stocking District
The Upper East Side has always been well-heeled; once even being termed the 'silk stocking district' because of the sartorial elegance of its inhabitants. Today it remains one of the most affluent neighborhoods in NYC. To bear this out, most members of New York's upper-class have made this part of town their residence of choice. Families such as the Rockefellers, the Roosevelts and the Kennedys have called the Upper East Side home. With all the wealth and fame in the area, it's not surprizing that luxury buildings are abundant in the Upper East Side, along with fancy brownstones. For the young professionals and the rich and famous, only the best amenities for a lifestyle of comfort and ease will suffice. The area is rich with established trees and newly renovated grand old apartments, which now boast chic and designer interiors behind the grand facades of an elegant yesteryear. This is an area where nannies abound with pushchairs filled with their charges being ambled around Central Park, where young lawyers conduct business meetings in trendy bistros, and the well-to-do carry designer purses and branded shopping bags.
Famous faces
Owning some of the luxury buildings in the Upper East Side are the famous names so often in the media. Jacqueline Kennedy Onassis lived here, and it's where her daughter Caroline has her home. When walking the streets with your dog or a latté you may catch sight of Woody Allen, Mariah Carey or Lady Gaga. If you don't get a glimpse of them, you can still breathe in the history around you that inspired Breakfast at Tiffany's or Catcher in the Rye. The Upper East Side was also the setting for Sex in the City so cast your eyes around for four perfectly attired and trendy friends laughing together over a sumptuous meal. If all of your celebrity spotting fails you, then you always have the beauty of Central Park, or the world famous 'museum mile' to delight you. Ultimately, you can rest assured in the knowledge that you're walking in the footsteps of the elite and famous, in of the most desirable of neighborhoods to be found.
Manhattan House provides luxury buildings on the Upper East Side that are still sought after today. Contact them to learn more about their luxury apartments.