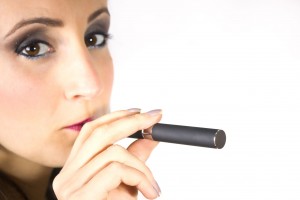 If you're looking to try something new, vaping is an alternative you can try. That being said, vaping can be a lot to take in for beginners. Here's how to get started:
Start with Disposables
This gives you a feel and taste of what's to come. Once you've tried one, ask yourself: do you think you can make the switch? At the same time, disposables don't cost as much, sparing you and your pocket any additional expenses.
Convenience Factor
Go for pre-filled e-cigarettes. That way, you won't have to worry about mixing or adjusting the PG/VG ratio. This is an ideal option for beginners. If you're still new to vaping, mixing your own e-juice can be too much work and turn you off from vaping for life.
Mix and Adjust
Don't want pre-filled cartomizers? Then you'll have to learn how to mix and adjust your flavors to create the perfect e-juice. You'll also need to learn how to fill up the cartomizers with e-liquid yourself. Going for custom-made flavors, can cut down on your expenses, since you can easily mix flavors you already have if you want to try something new.
Vapor Production and Throat Hit
Choosing the right e-juice can affect the cloud production and throat hit. Learn to choose e-liquids that give you what you want. More cloud or less? Stronger throat hit or not? Factor these in when you shop for e-juice.
Size and Style
There are big e-cigs, small e-cigs and a lot of other options on the market. There are also plenty of designs available. Decide on battery sizes along with manual, automatic, or variable voltage as well, says VaporFerver.
Lastly, make sure to scout around for reliable sources. Find one that offers quality products at a low cost. With so many options to explore, you'll need to take your time until you find the best one for you.