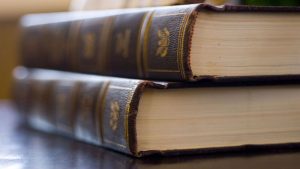 It's important to establish a will during the estate planning process. When you work closely with an estate planning lawyer, you can come to learn the benefits of establishing a will before you are deceased. Wills can make legal matters a lot easier after you have passed on, as ownership of certain properties and items will be passed to those who you have noted in the will. But without a will, the management of property ownership can get a lot trickier. Here are some of the things that can happen when you die without a will.
A lot of your property will be subject to interstate succession after you pass on. Interstate succession dictates that your property is given to family members and descendants. Without a will, it will be impossible to determine what family members are most likely to receive what items, and disputes can erupt among the family to decide who gets what. Even distant relatives like aunts, uncles, and cousins can be eligible to receive your personal property.
If you have no living relatives after you die, your property will immediately go to the state. If you have a spouse, they will receive the majority of the estate and the furnishings within it, and the rest can be divided among relatives.
Getting a Will Substitute
You can legally transfer property to a beneficiary using a will substitute, which will replace a will if you don't have one at the time of your death. Life insurance policies and trusts are methods of designating beneficiaries without using a will. There are other legal ways for property to be transferred to others as well, but again it can be trickier without the use of a will.
Designating a Guardian for Your Children
One of the most important reasons you will need a will is to designate who the guardian of your minor children will become. As a parent, you have the power to decide who will take care of your children after you have passed on. Without a will, the court will decide who the most appropriate guardian of your children should be.
At the Fitzgerald Law Firm P.C., we can help you design a will that will accurately express your final wishes when giving the property to your beneficiaries. Our Downers Grove estate planning lawyer can help you get set up with the required documents and information detailing the will. You can also get in touch with our lawyers to discuss estate planning, trust establishment, and many more legal property cases.