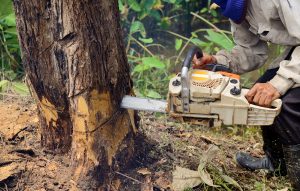 Sometimes it is hard to know when you have hired a Certified contractor until the final invoice arrives for a job that was not performed correctly. With modern technology and unlimited resources, you must still do your homework to find a reputable Arborist in the St. Paul area. Unlicensed and uninsured contractor's for the type of work they are performing can cause damage to your property. Many unlicensed contractor's are not Arborist certified which means long term damage to your trees. Don't get scammed!
We are a fully licensed, insured and bonded company that has been serving the St. Paul area. With over 30 years cumulative experience and ongoing ISA Arborist certification in the latest innovations in tree care. We are able to meet all your tree needs and more. We offer general services from tree removal, stump grinding, tree pruning, thinning, shaping and brush clearing. We also offer seasonal services such as Christmas tree setup with lights and decorations, to labor intensive projects of the land of lot-clearing, cat work, excavation, logging and demolition. Our staff will consult with you of the exact process prior to the project as to the specific service you need whether it be stump removal or an excavation for an upcoming city project. We will fully explain our process and make recommendations if any prior to starting the project to make sure we understand your expectations.
One stop shopping for all your Certified Arborist St. Paul tree projects for residential, commercial and contract projects. Our experienced staff puts your needs first ensuring the highest level of customer service in the business. We are a leader in quality work, reasonable pricing and satisfied customers. Give us a call today to set up an appointment for a free quote or send us a message through our website. We look forward to working with you.